Getting a good security camera for your home can take a load off your mind.
You'll no longer have to peek outside your windows to see who's out there, and you can rest assured that there will be recorded footage of anyone who comes close.
However, if you've ever looked for security cameras before then you'll know that a lot of them feature elaborate wires.
This means that the setup can be very long and difficult. Thankfully, there is a modern solution to this!

Wireless security cameras will allow you to have home security without any frustrating setup.
So you've decided—wireless security is the one for you! But here's the thing—there are an overwhelming number of options out there!
One look online or in-store and you've got hundreds of cameras, all telling you that they're the best one for you.
Sometimes it can feel too difficult to choose the best one.

If you find yourself with this problem—don't panic!
We've got you covered! In this article, we're going to take you through a list of the 5 best wireless security cameras that you can buy today.
We've also made sure to explain our choices with an extensive buyer's guide, as well as a Frequently Asked Questions section that will help explain anything else you may need to know.

So let's get right into it and find the perfect camera for you!
Why Choose Wireless?
There are two main reasons why people choose to go wireless with their security cameras. The first is that they are far less invasive to your home than wired versions.
Wireless cameras don't require any additional electrical wiring, nor do they require you to drill or make a passage through your wall in order to connect it to a power source.

The second reason is that modern wireless cameras often have much more impressive mobility. This is because they don't have wires anywhere which causes them to be restricted.
Wireless cameras—provided you get one with good battery capacity—can be a great solution that allows you to simply take a camera out of a box, and start recording right away!
Product Reviews
Below are 5 distinct wireless security cameras, each suited for a different purpose. We've included a handy list of pros and cons for each to highlight some of their key features.
Next up we have a large camera that can act perfectly as a deterrent to anyone who is looking to approach your property.
It's one of the most impressive cameras on our list due to its 2K resolution, spotlight, and an integrated solar panel that allows you to recharge on the go.
It's a bit more of an expensive purchase than some of the other cameras on this list, but it's a good choice if you want something that can sustain itself.
In short—this is a perfect camera if you want something that you can leave up without much maintenance.

Another thing that's really important to consider with this camera is its promise of no hidden fees.
This means that you won't have to shell out for a cloud storage service. Simply remove it from its box, set it up, and it will be good to go for a long time.
The last thing of note is its AI detection system that lets it record when a person is present—meaning you won't get random videos of animals.
Pros
Mobility: Impressive mobility including panning, tilting, and 360 degrees coverage.
Alarm System: For an added layer of security.
Resolution: 2k resolution allows you to record very clear images.
Cons
Connection: It doesn't have the best wireless connection compared to other products on this list.
Next up is a camera with a great battery pack that gives you a fixed angle with color night vision and 2-way audio.
We'd recommend this camera to anyone looking for something simple, that comes with great battery life and some of the more advanced features you might expect from more expensive cameras.
For example, it comes with crisp, color night vision and a security siren.

It features a quick-release battery pack that allows you to easily switch batteries when you need to.
This means that you don't have to completely detach your camera when you need to recharge it.
Another thing we love is its customizable motion zones, which allow you to select the specific areas your camera covers.

Pros
Mobility: Fixed motion zones allow you to hone in on specific angles.
Alarm: An alarm can be set to notify you in the event of intruders approaching.
Battery Pack: Features a quick-release battery pack that makes recharging easy.
Cons
Quality: Only 1080P HD video, lower than some of the others on this list.
Buyer's Guide
That was our list of the 5 best wireless security cameras we could find, but that's not all there is to know about them.
If you want to select the perfect wireless security camera for your home, then you're going to want to do some specific research, and consider your individual preferences.
In this section, we're going to outline some of the most important things to keep in mind when searching for a wireless security camera.
Design
The size of your camera is going to determine quite a few things.
For example, if it's a small camera then you'll be able to hide it and record footage undetected.
However, you might prefer a larger camera that anybody approaching your property can notice so that it will act as a deterrent.

If how your camera looks is important to you, then you're going to want to make sure you get a good understanding of what it looks like when you take it out of the box.
We'd recommend trying to see it physically before committing to a purchase.
If you're shopping online, make sure you search for product photos that show how large/small it is.
Video Quality
If you're looking to record crisp footage, then the video quality that comes with your camera is going to be a vital part of whether or not one is right for you.
Just know that wireless security cameras will have either 1080P or 2K HD video quality.
Both of these are impressive compared to the kind of resolution we once expected, but if you're looking to purchase a camera that will give you clarity, you should choose the 2K version.
Audio
Many wireless security cameras also have the capability of recording audio.
This can be especially important if you're looking to gather evidence or get a better understanding of what's going on in your camera's field of view.
Some cameras will feature a 2-way audio system that allows you to speak to an approaching person in real-time. It's a great option if you're looking for additional security.
FOV (Field Of View)
The field of view is how wide your camera can see.
This is a smaller detail but one that can change how effective your security camera is.
If you have a wide area that you're trying to record, we would suggest getting as large of a FOV as you can.
This will allow you to record as much of the area as possible, and reduce the blindspots that thieves or other unwanted guests might exploit.
Battery
One of the downsides of wireless cameras is that they have to run on battery.
Thankfully, this is one of the main design features that companies work on as a key selling point.
We would highly recommend that you get an estimate of how long a camera's charge will last.
With those in our list above, we made sure to select cameras that had impressive battery life or solar capability.
Expect around a year of charge on a good wireless security camera.
Storage
If there's one aspect of wireless security cameras that can be frustrating to grapple with, it's their storage capacity.
You'll typically find two kinds of storage in modern wireless security cameras. The first is an onboard MicroSD card, which is often sold separately.
The second is with a cloud storage service—but this is usually tied to some form of subscription.
If you want to store huge amounts of footage, just know that it might cost you extra.
Also, make sure to double-check that you won't have to pay extra for an expensive cloud storage service.
Final Thoughts
Searching online or in-store for the perfect wireless security camera can feel like a difficult task, but as long as you look for something that is suited to the area you're looking to cover with video, you'll be able to find something that suits you.
Make sure to take a look at each feature of the wireless camera in question before deciding.

We hope that this guide has helped you to understand everything that you wanted to know about wireless security cameras.
If you still have some questions, be sure to keep reading for our extensive Frequently Asked Questions sections that will aim to answer anything else you might be wondering about.
We wish you the best of luck with your home security, and hope you have the perfect camera to help secure your home sometimes soon!
Frequently Asked Questions
Do Wireless Cameras Work Without Internet Access?
Most modern wireless security cameras will come with onboard Wi-Fi Capability.
This is so they can access the internet and use a variety of advanced design features.
For example, this could be a connection to a cloud service for additional storage or a connection to an app that allows you to monitor the video feed in real-time.
The camera is likely to work without the internet, especially if it has an onboard MicroSD card, but it won't be able to use all of its advanced features.
Why Do Some Wireless Security Cameras Require A Subscription?
Wireless security cameras will often offer a subscription as a way of making additional money in exchange for data storage capability.
This is usually through their app, which will in turn give you access to their cloud storage service.
If you buy a subscription, then you'll be able to store a huge amount of video data.
This can be a good choice if you're looking to have an extensive library of video footage to look back through.
What Is The Difference Between A Security Camera And A Surveillance Camera?
The main difference between these two kinds of cameras is the reason for their installation.
A Security camera is specifically to monitor and deter crime, while a surveillance camera is used for a more general view of the space it's monitoring.
Surveillance cameras are typically wired and will stay recording for long periods.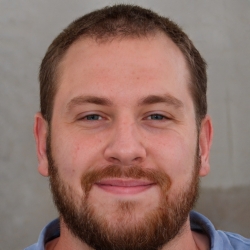 Latest posts by Matt Anderson
(see all)