No matter your neighborhood, you may want to add some extra security to your home. Security cameras are a great way to have eyes on the outside of your house at all times. Making you and your family feel safer.
Night Owl Security cameras (see also: Best Night Vision Security Camera)are great DIY security camera systems. This new camera system is quickly becoming one of the most popular security (see also: Best Wireless Security Cameras)camera systems on the market and is known for its flexibility.
In this article, we give a full review of the Night Owl Security camera systems. With a full debrief of who Night Owl Security are, the pros and cons of the security cameras, and whether it is worth installing in your home.
Who Are Night Owl Security?
Before we get into the cameras that Night Owl Security provides, it is important to know about the background of the company. Let's take a look.
Since 2009, the Florida based security company, Night Owl, has worked to become a leading innovator in the security technology industry.
They are one of the fastest-growing competitors on the market and specialize in DVRs, NVRs, and cameras.
While they outsource the manufacturing of their hardware, every other aspect of the organization is conducted within the United States. Engineers, Software designers, and servers are all based in the United States, and everything is controlled in the US as well.
The main goal of the company is to provide customers with an affordable, high-quality, easy-to-use product to ensure that they feel safe and protected within their homes and businesses.
NVRs & DVRs Explained
Night Owl is known for its specialty in NVRs and DVRs. However, if you have no idea what this means, then selecting the best security system for your home or business may be a little tricky. We explain what NVRs and DVRs mean to make the process easier.
NVR
An NVR system is an IP camera (see also: What Is An IP Camera?)type. It is more focused on the video data of the camera than the recorder and is much more robust than a DVR camera.
Each IP camera has a chipset that can process the video data before it is transferred to a recorder. In contrast to analog cameras, IP cameras typically all include the ability to record and transfer audio along with video.
Improved smart functionality and video analytics, such as facial recognition, are also made possible by IP cameras' more potent hardware.
NVR cameras are often named POE security camera systems and are a lot more flexible and complex than their DVR counterparts.
DVR
A DVR system can only use analog security cameras, also referred to as CCTV cameras. The camera is largely responsible for the cost savings realized when employing a DVR system.
While the cameras in your home security system can be mixed and matched, DVR systems have less versatility when it comes to the kinds of cameras you can utilize.
The recorder processes the images after receiving an analog signal from the analog cameras in a DVR system. When contrasted with an NVR system, this solution has the advantage of requiring less sophistication from the camera.
Night Owl provides both DVR and NVR camera systems for their customers. The choice simply depends on personal preference and experience.
Features Of Night Owl Security Cameras
Below we review Night Owl security cameras through 5 categories to provide you with a detailed review of the products available:
As stated in their company mission statement, Night Owl aims to provide customers with easy-to-use security systems. They are known for being extremely simple to set up and navigate.
With a wireless connection, you can connect your Night Owl security camera system to your home cloud and have an image almost instantly.
If placed within a range of up to 300 feet, the cameras can communicate with the system. This implies that a wireless NVR system may allow you to cover a larger area than a wired DVR system.
While the NVR systems are wireless, the cameras are not battery-powered. Meaning they have to be plugged into a power source in order to work. This could mean finding power adaptors outdoors or the system being completely useless.
Although the 1080p images produced by Night Owl's NVR cameras are excellent, they fall short of some DVR systems' 5 MP (megapixel) images in quality.
You also have to consider that the connection may become disrupted by certain weather conditions or even certain wall materials.
As explained above, DVR cameras require a wire connection. This has both advantages and disadvantages. The DVR systems have a direct connection that is fairly reliable because they are wired. Interference could affect wireless systems.
However, depending on your level of experience with setting up DVR systems you may have some difficulty with setting up this type of security system.
Most Night Owl DVRs have 60-foot cables included for attaching the cameras to the base unit. If you wish to place them more than 60 feet distant, you might be constrained.
DVR cameras also come with 5 MP cameras. This is a high resolution camera with the equivalent of 1080p.
Night Owl Connect Mobile App
Like the majority of security cameras, Night Owl comes with a mobile app. This can be extremely beneficial, allowing you to have access to your security system 24/7 from anywhere in the world.
The main functions of the app are to:
Playback video.
Save Recordings and images to smart devices.
Utilize the two-way talk system.
Use face detections and alert users of unfamiliar faces.
See and hear live video and audio from the camera.
However, the app is not rated the highest in either the Google Play Store or the Apple App Store. The app is often described as not being easy to use and users often experience difficulty in navigating the app.
Overall, the Night Owl Connect Mobile App is not regarded in the best light. With more than a few issues, the app requires a lot more work before being deemed a high contender on the market.
Night Owl Equipment
Night Owl has various security camera systems on offer. In both DVR and NVR, they offer bundles of either 8 or 4 cameras which you can select depending on your needs.
The Night Owl Camera System 4 Channel, is everything you need in an affordable security camera system. 300 feet are covered by the wifi system.
Additionally, since the video is kept locally rather than being sent to an external server, there is no need for an internet connection. If privacy is an issue, this is ideal. This is also available in an 8-camera bundle.
The 4 Channel 5MP Extreme HD Video Security DVR system is another excellent option. This system doesn't need an internet connection, and since it's hardwired, there won't be any WiFi interference issues.
The DVR can record 1 TB of video, and the camera's night vision range is 100 feet. This is also available as an 8-camera bundle.
Home Automation
Unlike some other security system providers, Night Owl primarily only offers two functions, in addition to security cameras, for the smart home:
Smart Doorbell: No matter where you are, you can answer the doorbell using your smart device thanks to the 1080p doorbell camera. Use two-way communication to let a delivery person or a friend know you'll be home later by checking to see who is at the door.
With the help of this special security feature, the Smart Safe, you may feel secure knowing that your belongings are protected at home even while you're not there.
The smart safe uses WiFi to connect to your smart device so you can monitor its status and get alerts if the keypad is pressed, the safe is opened or closed, or it is moved.
Google Home: If you have a Google Home device, you may use voice commands to operate your camera system because Night Owl is compatible with it. This also gives you the option, if you'd want, to build your own smart home system out of individual Google Home-compatible gadgets.
Night Owl Customer Support
One of the great aspects of using Night Owl security cameras is the customer support offered by the business. Night Owl has a customer service team available 24/7 that is there to answer any questions you may have about installation, setup, and use.
If you are looking for more information before purchasing a Night Owl security camera, you can contact the pre-sales support team on weekdays during east coast business hours.
No matter the reason for contacting the customer support team you can expect to reach a representative quickly and without having to deal with any annoying sales tactics.
Bottom Line
If you are looking for a cost-effective, easy-to-use security camera system then Night Owl has got you covered.
With both DVRs and NVRs available, you can select which system would be the best for you.
Check out our review above to discover the advantages and disadvantages of the Night Owl security cameras, what products are on offer, and what you can expect from them!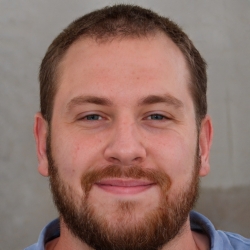 Latest posts by Matt Anderson
(see all)