We now live in a world where almost everything is caught on security cameras. Whether it be down at the local grocery store or at someone's front door, we all see some form of security camera every day.
Thanks to security camera companies like Lorex, we can easily install security cameras around our properties to monitor our homes and keep things secure.
Offering high-quality home security systems, Lorex is a well-established company that prides itself on offering easy home security solutions, but just how good are they? That's what we want to get to the bottom of today.
If you're planning on having a Lorex home security system installed but you want to know more first, you've come to the right place. In this review, we take a detailed look at Lorex and everything the company has to offer.
Without further ado, let's get into things!
Who Is Lorex?
Before we go any further, let's take a look at who Lorex is. This is a great way to gain more understanding of what the brand stands for and what they have to offer.
Founded in 1991 in Canada, Lorex is a well-established company that has been around for many years. This huge brand is renowned for manufacturing excellent home and business security systems.
Originally focused on business security, Lorex swiftly moved into the home security industry. The great thing about this was that the company already knew how to keep businesses secure with high-quality and reliable camera systems.
Today, the company offers a large variety of security cameras, systems, and packages that are fit for professional use.
The company's main focus is to provide homes and businesses with products that will enhance the security of their properties. It is worth noting that Lorex ships across the world, meaning everyone has access to its services and products.
What Can You Expect From Lorex?
If you were to order a security camera or system from Lorex, you could expect efficient shipping, reliable products, and high-quality performance.
Whilst the company doesn't offer any professional monitoring like other companies, they more than makeup for it by offering a large selection of home security system components.
In fact, just one glance at the Lorex website will give you a good indication as to how many different systems and products Lorex sells.
The Lorex website features hundreds of digital IP cameras, (see also: What Is An IP Camera?)WiFi cameras, analog cameras, wireless cameras, and camera bundles.
In terms of features, you can expect everything from bullet-shaped and indoor dome model cameras to 4K, 8-channel NVR systems, and wireless floodlights.
Lorex also provides its consumers with a useful beginner's guide that will help them choose the right security systems for their property.
Overall, you can expect fast, reliable, and high-quality service from Lorex and security camera systems that are some of the best in the industry.
What's Good About Lorex?
A great way to learn how good Lorex is is to look at what's good and what's not so good. This will give us a better indication of what the company has to offer and what it lacks.
Therefore, we'll look at the good and bad things about Lorex now. We'll start off by looking at all the good things about Lorex. You'll be pleased to hear that there's a lot more good than bad.
Impressive Camera Quality
Arguably the most important thing about any security camera is camera quality. It doesn't matter how well made or what features the camera comes with if the quality isn't there. Luckily for us, Lorex offers cameras that are extremely high-quality.
Video quality alone, Lorex cameras live up to expectations. Every camera the company manufactures is fitted with a 4K camera and a wide-angle lens. This leaves us with clear footage covering a larger space.
That's not all though, as Lorex also equips its cameras with a color night vision capability.
Neat Camera Features
Aside from video quality, Lorex also excels when it comes to building security cameras that are feature rich. Whilst not all the features Lorex offer are necessary, added features are always a nice touch.
Some of the best features built into Lorex products are two-way audio and talk, weatherproof features, and vandal-resistant features. Neat features like this guarantee enhanced performance and reliability.
Excellent Camera System Bundles
One of the best things about Lorex is that the company offers camera bundles. This service is perfect for anyone who wants to purchase more than one security camera. Lorex's camera systems can have upwards of 30 channels.
There are 3 different camera system bundles to choose from, we'll look at these shortly.
Solid Recorders
No security camera or home security system is complete without a solid recording system. Thankfully, building reliable, high-quality recording systems is something else Lorex does well.
This security camera company has a heavy-duty selection of network video recorders. These recorders have multiple recording modes, 24/7 functionality, and various recording features.
The Lorex recording systems can even be linked to the Lorex mobile app. There are 3 recording options to choose from. These are Security DVR, Security NVR, and Wire-Free DVR.
Sleek Camera Monitor
Another great thing about Lorex is that the company offers security systems that come with a monitor. This is something other security companies don't provide with their systems.
7 inches in size, this monitor lets you make changes, adjust camera settings, and add additional cameras to your system.
Easily Customized
Lorex also makes it super easy to customize your camera system. You can add additional cameras, adjust camera settings, and customize the range of your system with ease.
What's Not So Good About Lorex?
Like any security camera company, Lorex also has some downsides, we'll show you these now!
Too Many Cameras To Choose From
Believe it or not, one of the bad things about Lorex might actually be how many cameras and systems there are to choose from. With so many different security cameras to choose from, picking the right one for your property isn't always easy.
To find the right Lorex camera for your property, you might have to do more research.
Some Basic Limitations
Despite all the unique features and excellent products Lorex offers its customers, the brand's camera systems do also have some pretty basic limitations. For example, Lorex's Skype functionality doesn't work with Apple Mac devices.
Another limitation is that the Lorex camera systems don't offer Ethernet power. This leaves the cameras depending solely on conventional power outlets. This can restrict the usage of cameras outdoors.
This negative isn't that serious but it can be a little frustrating. From our experience, the Lorex website isn't the easiest or best website to navigate. This can make it much harder to find the products or systems you require.
What Camera System Bundles Does Lorex Offer?
Lorex offers 3 different camera system bundles. They are perfect for anyone that wants to purchase more than one camera. We've listed each Lorex camera system bundle below.
Lorex's MPX/Wireless camera systems are ideal for urban homes, small businesses, and farms. The MPX system Lorex offers includes wireless camera surveillance.
This camera system is perfect for individuals that want to monitor a larger space or area that has more traffic. This type of system works well in warehouses, businesses, residential homes, and commercial units.
If you want flexibility with your security camera system, you should go with the wire-free Lorex camera system. This camera system can be easily moved. They are better suited to low-traffic spaces.
Lorex Pricing
One of our favorite things about Lorex is the company's pricing. The saying "you get what you pay for" definitely applies to this security camera company. Thanks to the wide variety of systems and cameras on offer, you can easily find a system that suits your budget.
Prices range from affordable to expensive, giving you the chance to choose the right system for you.
That's not what excites us most about Lorex's pricing though. It's the no mandatory monthly charges that we love most. Unlike other camera security manufacturers, you don't have to pay Lorex a monthly fee for professional monitoring.
Instead, all you have to do is purchase your Lorex systems upfront. You can then create your own system and monitor it by yourself at no extra charge.
Better still, Lorex makes it possible for you to do it yourself by providing you with a beginner security camera system guide.
The Final Verdict
After reviewing Lorex, we can confidently say that the company is easily one of the best security camera manufacturers in the industry.
Exceptionally good, Lorex offers an enormous range of reliable, high-quality, and customizable security cameras and systems that enhance security.
Whether you want to keep your home secure and monitored or protect your business property, Lorex has something you'll find useful. Of course, the company has a few pitfalls, but the positives well outweigh the negatives.
The fact there are no extra fees after the initial purchase of your security camera system only sets Lorex even higher than other companies in the industry. This innovative idea is something we can all appreciate.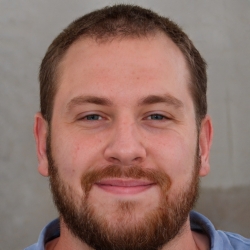 Latest posts by Matt Anderson
(see all)