When it comes to choosing a security camera for your home - we're sure that you'll agree with us when we say that, when it comes to security cameras, there are plenty of different options out there on the market!
From wireless to budget-friendly, it can be hard to narrow down your shortlist to just one.
If you're currently in the market for one, then you're making a good choice to consider the Eufy SoloCam E40.
Besides being one of the most popular security cameras in the industry, the Eufy SoloCam E40 comes equipped with wireless functionality and a variety of innovative features at one of the most affordable price points right now.
But, is the Eufy SoloCam E40 going to be the right choice for you and your needs? If you are currently asking yourself this question, then rest assured that you have come to the right place.
In this article, we are going to be taking a closer look at this camera to help you decide if it is worth making the investment in.
Just keep on reading to discover more.
Eufy Camera Review: Main Features
In order to determine whether or not this camera is going to be worth making the investment in, it's a good idea to make sure that you are familiarizing yourself with all of the main features that you can expect to get from this camera should you go ahead and buy it.
Below, let's take a look at some of the main features that this camera will offer you:
Offering incredible value for the money, the SoloCam E40 is relatively affordable which makes it an ideal option for anyone that is in the market for a premium security camera that isn't going to cost an arm and a leg.
It comes complete with a rechargeable battery as well as a small plastic bracket in the box upon purchasing, which means that this camera offers incredible value for money.
One of the biggest benefits of this camera is that it comes complete with no wireless hub included. Wondering why?
Well, unlike other types of security cameras on the market, the Eufy SoloCam E40 stands out because it is a complete standalone camera that doesn't require anything other than your home network to get online and connected to its adjoining app.
Plus, thanks to the rechargeable battery, it means that you'll be able to mount this camera without worrying about any connecting cables to keep it powered up.
Along with all of the above, this Eufy camera also comes complete with plenty of versatility which makes it ideal for many people.
Ideal for a variety of homes, this camera can be mounted just about anywhere that you would like to mount it and, as we have mentioned, it even comes with a mounting bracket included in the box.
Not just that, but thanks to its waterproof design, it means that you will be able to choose between mounting your camera either indoors or outdoors, which we really like.
Another awesome feature that this camera offers is the benefit of a super long battery life. According to Eufy itself, just one full charge of this camera will be able to deliver a battery life of around 4 months on average, which is a super long amount of time!
However, do keep in mind that the length of time that this battery is going to be able to last in-between charges will greatly depend on the clip lengths that this camera is taking, the frequency settings that you have placed the camera at, as well as what type of resolution quality you have chosen to use.
Luckily, regardless of how long the battery lasts - all you will need to do is simply remove it from its mount and plug it into its micro-USB cable (you will have got it in the box upon purchasing) to recharge it back to full power once again. Impressive or what?
Now, let's head to our next section to check out the performance capabilities of this Eufy camera.
Eufy Camera Review: What is the Performance Like?
There are plenty of reasons to love this Eufy Camera! In particular, the setup of this camera (as well as the installation itself) is extremely easy to achieve and you'll be able to get this camera up and running just a few moments after taking it out of the box.
In order to get this camera set up, all you will simply need to do is download the Eufy Security app to either your smartphone or tablet and then add the camera to the app once it has been installed.
From that point, all you'll need to do is connect it to your home network and you'll be good to go.
What's more, this camera from Eufy also comes complete with a simple and easy to follow owner's manual that contains all of the necessary instructions for setting up the camera, which means that this camera is suitable for even those that have very little technical knowledge.
As for the performance of this camera after you haven set it up? Well, we think that you'll also be pretty pleased to hear that using this camera is also a total breeze.
Offering plenty of convenience and ease of use, the SoloCam E40 will be able to capture all of the necessary security footage which you will then be able to view directly from the app that you will have downloaded during the set-up and installation process.
Besides being able to easily view all of the security footage, it's also important that you are aware that there are plenty of security features that you can adjust as you deem necessary in the settings area.
To give you a better understanding, you will be able to choose between viewing events that have been generated by movement or footage that has captured "humans".
Along with that, you'll also have the ability to select activation zones in specific areas as well as adjust the motion detection sensitivity in the designated zones to ensure optimum accuracy.
As a side note, despite all of the great benefits that this camera is going to be able to offer you performance wise - it's worth noting that one of the biggest drawbacks that you might find yourself encountering with this camera is the mounting of it.
Many users of this camera often find that screwing the mount into the wall can be pretty difficult, so you will need to make sure that you have an appropriate surface to be able to mount the camera to your chosen location without any issues.
Eufy Camera Review: Pros And Cons
To help you gain a better understanding about whether or not this camera is going to be the right option for you - we are now going to be quickly breaking down some of the main pros and cons that you can expect to get from this Eufy SoloCam E40 Camera:
Pros
No subscription is required for this camera, which means that there are no extra "hidden" costs attached to this purchase.
Upon purchasing this camera from Eufy, you will get 8GB of internal storage as a default.
Very good, clear footage and imagery.
Easy to use app with plenty of features, including the ability to select certain activation zones.
The ability to change motion detection sensitivity levels to prevent the camera accidentally picking up on emotions such as twigs moving, wildlife and more.
Excellent price point.
Cons
The web dashboard is quite basic as compared to other cameras on the market.
Some users have found that the setting motion zones are a little tricky to create.
The Bottom Line: Is The Eufy Camera Worth It?
You've made it to the end of the guide, which means that it's now time for that all important question - is the Eufy camera worth making the investment in?
Ultimately, if you're in the market for a security camera that's going to be easy to use and provide plenty of awesome features for a great price - you aren't going to be disappointed by opting with this camera.
Sure, while there's no denying that there are a few drawbacks to this camera which we have outlined above - the Eufy Camera is a fantastic choice to go for and it's certainly easy to say why.
Not only does it have the ability to combine excellent image quality with super easy set-up, but it also comes complete with a rechargeable battery, 8GB of onboard storage as default and no commitment required for the subscription should you choose it.
Given the fact that it comes complete with such a fantastic price point, we highly recommend the Eufy SoloCam E40 to anyone that is in the market for a camera that is going to be able to offer a premium performance without breaking the bank in the process.
Thanks for taking the time to read through this guide, and we hope that we have been able to help you decide whether or not to purchase this camera for your security purposes. Bye for now!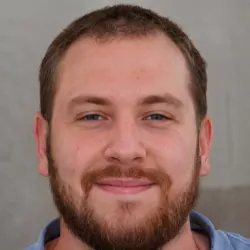 Latest posts by Matt Anderson
(see all)