Most people keep a gun in their home for security or because they use the local gun range regularly. Either way, there's nothing wrong with doing so. However, the gun has to be kept safe and secure.
Only then can you be sure nobody, for example, your children will get hold of it. Aside from keeping your gun secure, you also have to be able to access it quickly.
Finding a product that offers both of these things is hard, but luckily for you, we're here to help. The answer to this problem is a Biometric Gun Safe! A biometric gun safe can be opened using a part of your body.
This stops other people from getting in and gives you quick access. Today, we want to help you find the best biometric gun safe. To do so, we've listed the best options on the market. Stick around if you need help finding the best safe for your gun!
What Is A Biometric Gun Safe?
Before we dive into our list of the best biometric gun safes the market currently has to offer, we'd like to first explain a little bit more about what a biometric gun safe is.
A biometric gun safe is a unique style of safe that can only be opened with a part of the owner's body. The most common ways a biometric gun safe can be opened are via retinal scanners, fingerprints, and facial recognition.
Using one or all of these types of detection, you can quickly and easily access your weapon without having to worry about anyone else getting their hands on it.
Aside from offering added security, this type of safe makes it much easier to defend yourself during a home invasion. Taking your guns out of a standard lock combination safe takes a lot longer. This extra time could be crucial.
You can add multiple people to the safes system, but the main idea is that only you have access to it. Now you know more about what a biometric gun safe is, we can start looking at what the market has to offer!
Best Biometric Gun Safe Buying Guide
Now we've shown you the best biometric gun safes on the market, we'd like to give you some help choosing the right one. Unfortunately, making the best decision isn't as simple as picking a safe from our list.
Instead, there are a number of key factors you have to take into consideration. To help, we've outlined some of the most important factors in this simple buyer's guide.
By simply taking each factor into account, you'll be able to choose the gun safe that suits your needs and requirements best.
Capacity
One of the most important things you need to think about when choosing a biometric gun safe is how many guns you need to store in it. For obvious reasons, you don't want to end up buying a safe with enough space for 1 handgun if you need to store 2.
On the other hand, you don't need a large safe if you only have 1 gun to store. If you only need to keep 1 gun safe, we recommend a smaller, single-capacity safe. If you need to store more than 1 gun, you should choose a safe with a larger capacity.
Intended Purpose
You also need to think about your intended purpose when buying a gun safe. You need to think about what you need and why. This will help you decide what type of gun safe you need.
For example, if you want a gun safe for home security, you might want a gun safe that can be kept by the bed. You'll probably want one that offers silent operation and a low-profile appearance too.
The Type Of Gun
This one is very simple, but it's something you have to remember. Before even looking at any biometric gun safes, you need to look at the gun or guns you want to store. If you have a pistol, you can look for a smaller, lightweight safe.
However, if you have long guns, for example, rifles or shotguns, you're going to have to buy a bigger safe. In this instance, a taller, long gun safe will be more appropriate.
Entry Methods
Biometric gun safes offer a range of different entry methods. As a result, you need to think about what accessibility features you want before you pick a safe. Whilst this is generally a case of personal preference, there are some things to think about.
For example, do you need multiple entry methods? If so, you should look for a safe that offers as such. Alternatively, would you prefer a safe that only has one entry method?
In our opinion, a solid choice would be a biometric safe that has multiple biometric entry features and a key lock. This will ensure you never lose access to your safe. A safe that has some form of security code entry method can be great too.
Extra Features
Finally, you should always think about any other added features you might like from a gun safe. Whilst they aren't necessary, owning a biometric gun safe with extra features can be a neat touch.
Extra features might make it easier to store, mount, open, or access your gun. They might also be useful when it comes to hiding your gun safely. One feature we love is the alarm clock. This awesome feature does a great job of disguising a gun safe.
Other neat features include things like anti-theft alarms, smartphone accessibility, LED lights, and wall mounts.
Frequently Asked Questions
Are Biometric Gun Safes Worth It?
As far as home security is concerned, yes, biometric gun safes are worth it. In fact, many people would argue that they are necessary.
Not only do biometric gun safes keep your guns secure and out of reach from other people, but they also make it easier to access your firearms. The valuable seconds you save when opening a biometric gun safe can be crucial during a home invasion.
Are Biometric Gun Safes Reliable?
Biometric gun safes are reliable. Whilst no technology, no matter what it is or how advanced it is, is completely immune to failure, we've personally never experienced any issues with a biometric safe.
Besides, most biometric safes have multiple entry methods in case the technology fails, which is very unlikely anyway.
What Is The Difference Between A Gun Vault And A Gun Safe?
Generally speaking, both gun vaults and gun safes do the same thing. However, a gun vault is usually considered to be more permanent in its location. On the other hand, most gun safes can be moved around the home or even placed in a vehicle.
Final Thoughts
That concludes our list of the best biometric gun safes. On our list, we looked at 5 of the very best biometric gun safes the market currently has to offer. As you can see from the list, the market has some amazing options.
Whether you're looking for an affordable biometric gun safe, a gun safe jam-packed with features, a safe for your handguns, or a long biometric gun safe for your long guns, we've looked at an option that suits what you're looking for.
We even went a step further and provided you with a buyer's guide that will help you make the best decision possible.
Now you have our list and buyer's guide at your fingertips, you should take some time to narrow the list down. That way, you can find the best biometric gun safe for you.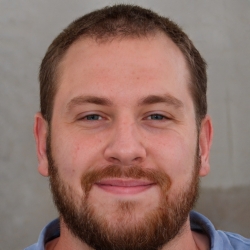 Latest posts by Matt Anderson
(see all)