When you want to keep everything valuable that you love safe, there are a few things you can do.
Traditionally, owning a dog is a great form of security. However, as people become more innovative, we need something a little more…obvious in terms of deterrents.
Security cameras are a great way to know what is happening around your home without having to be there 24/7. You can go about your daily life with constant surveillance and knowing that your home is protected.
In this article, we have prepared an in-depth review of Arlo security cameras. We discuss the features that Arlo security cameras provide and whether they are the cameras you should have around your home for extra security.
Who Are Arlo?
Arlo Technologies, more commonly known as Arlo, is an American company that provides wireless security cameras (see also: Best Wireless Security Cameras)for home or business use.
Arlo was originally a brand of Netgear, however, in 2018 the parent company separated and Arlo Technologies became its own name.
Arlo is most known for the release of their battery-powered security cameras in 2014. Allowing users to connect wirelessly to their security system without the use of power adapters.
The company's main mission statement is to create home security systems which are easy to use, easy to install, and of high quality. The organization's motto is "A watched over space is a safer space". And they couldn't be more right!
Arlo's prestigious cameras, doorbells, and floodlights provide you with the ability to safeguard the things that are most important to you.
Additionally, many Arlo cameras can now be incorporated into a Verisure alarm system for total protection, giving the Verisure monitoring center professionals more visual confirmation to aid in proper dispatch and incident response.
What To Expect With Arlo
When you select Arlo security cameras to be the security system in your home or business, there are a few things you can expect from all of the products on offer.
The Arlo App
The majority of camera security systems come with a beneficial mobile app. Arlo systems are no different. The Arlo app provides you with constant access to your cameras from anywhere in the world. All on your smartphone.
For those who have had the Arlo app before, a new version was released in 2019 and must be downloaded to have access to stored camera footage and recordings.
Motion Detection
Do you find that your current security cameras run out of battery quickly? Arlo cameras use motion detection so that they are only recording when there is something within the camera's range. This saves power and ensures you are alerted of anything out of sorts.
Two-way Audio
Two-way audio always you to speak to people that are near the camera. This is an excellent feature for checking on the kids, giving delivery men instructions on where to leave your parcel, and telling intruders that you are watching.
Night Vision
Infrared light is used by night vision to enable your Arlo cameras to see and record in low light. Powerful LED light is also included in models like the Arlo Essential Spotlight, Arlo Pro 4, and Arlo Ultra 2 for color video at night.
See clear images no matter the time of night or the weather conditions with Arlo security cameras(see also: Best Night Vision Security Camera).
Similarities Of Arlo Cameras
Across the board, there are certain features that are installed within each camera that Arlo has to offer.
Wireless Installation
At Arlo, battery-operated cameras are the norm rather than the exception. The Arlo Essential Spotlight XL has a battery life of up to 12 months, whereas the bulk of Arlo wireless cameras has a battery life of up to 6 months.
A power cord is only necessary for the Arlo Essential Indoor and Arlo Essential Video Doorbell Wired.
You can mount an Arlo security camera outside your home almost anywhere using a battery, including fences, trees, and sheds.
We also appreciate that Arlo cameras' mounting hardware is simple to set up, so positioning your security camera won't take more than a few minutes.
Arlo Secure Plans
Once you purchase your Arlo security system, you are given access to a free plan. This allows you to view a live video at any time in the Arlo app with a subscription. However, if you upgrade to a subscription plan you are given access to more features.
With Arlo Secure (Single Camera) you are given 30 days of cloud storage for 1 camera. This comes with the basic package and more advanced features.
Arlo Secure Plus is the most expensive subscription plan and comes with some of the best features. 30 days of cloud storage for unlimited cameras, advanced features, and the ability to call 911 for emergencies.
A different plan from Arlo is dubbed Safe & Secure Pro. For $24.99 per month, you can get all the capabilities of the Arlo Secure Plus plan, in addition to expert monitoring and access to Arlo Safe.
Weatherproofing
All of Arlo's cameras are weatherproofed. Meaning snow, rain, or sunshine, your cameras can be installed outdoors or indoors safely.
This also provides a better connection during times of extreme weather conditions that other systems may not be able to withstand.
Smart Home Compatibility
One of the most desirable aspects of Arlo security systems is that it is compatible with almost all smart home platforms. Amazon Alexa, Google Assistant, and If This Then That (IFTTT), are all compatible systems with Arlo cameras, making your life easier.
Some of the Arlo cameras are also compatible with Samsung SmartThings and Apple Homekit. However, not all cameras are so you have to be specific when searching.
Differences Of Arlo Cameras
While Arlo cameras generally have similar features, there are also some differences to be considered.
Range Of Vision
The more costly Arlo versions also have a broader field of view, which allows them to see more and capture more information. Video distortion is typically caused by a wide field of view, however, Arlo's software corrects distortion better than most competitors.
The Arlo Ultra 2 has an incredible 180° field of view. This is more than enough range to capture everything to keep your home safe. Ingenious programming is also employed by Arlo to eliminate fisheye distortions brought on by the 180° lens.
Video Resolution
Arlo cameras get better video resolution as their price rises, but its essential features, like wire-free setup and color night vision, mostly stay the same.
Compared to rivals like Ring and Google Nest, who typically standardize resolution across cameras regardless of price, this is different.
Solar Panel Charger
Depending on the Arlo wireless camera you own, Arlo sells a range of solar panel charges. These are excellent methods to extend battery life in places where a ladder is typically required. It's useful in locations where power wires cannot be run.
Arlo Security Cameras
Below are some of the most popular Arlo Security Cameras:
It's important to note that, in terms of features, the Arlo Pro 4 falls exactly in the middle between the Arlo Essential and Arlo Ultra 2.
While most 1080p security cameras on the market offer sharp 1440p resolution (2K), Ultra's superior 4K footage offers more information. Another feature of Arlo Pro 4 that stands out is the field of view.
Although its 160o field of view is sufficient to monitor a larger area than the Essential, it falls short of the Ultra 2 in terms of power.
The top 4K Ultra HD security camera available is the Arlo Ultra 2. It's the only entirely wireless camera we've seen so far that can capture 4K footage.
Because it is equally as simple to install as Arlo's other battery-powered security cameras, it has an advantage over rivals.
The Arlo Essential Indoor performs better than the company's top cameras in one crucial area: privacy, but it lacks the wireless portability of other cameras.
When not in use, the Arlo Essential Indoor's privacy shield slides closed to cover the camera lens.
A new favorite is the Arlo camera is the Essential Spotlight XL since it is a battery powerhouse with a 12-month battery life.
Few wireless cameras can perform as well as this, and those that can, like the Blink Outdoor, only capture little video clips rather than preserving a complete event.
Bottom Line
Arlo security cameras make protecting your home and business simple. While they may not be the cheapest security cameras on the market, the extra cost allows them to be of better quality and provide more incredible features(see also: How Much Do Drones Cost?).
From solar panel charging to two-way audio, Arlo security cameras are high-quality cameras, dedicated to keeping you and your belongings safe.
Not to mention the motion detection technology saves battery life and means you are aware of anyone getting too close to your territory.
No matter your reasons for wanting a little extra security, Arlo is an excellent choice. We highly recommend upgrading to one of the paid subscriptions to ensure you are getting the most out of your Arlo security cameras.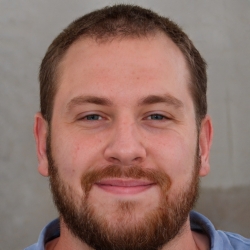 Latest posts by Matt Anderson
(see all)